___________________
In This Issue
Featured Book
How do you say that
in Latin?
The best of Latin, daily
New releases coming in June
Complete Your Classics Library
---
On the Social Contract
by Rousseau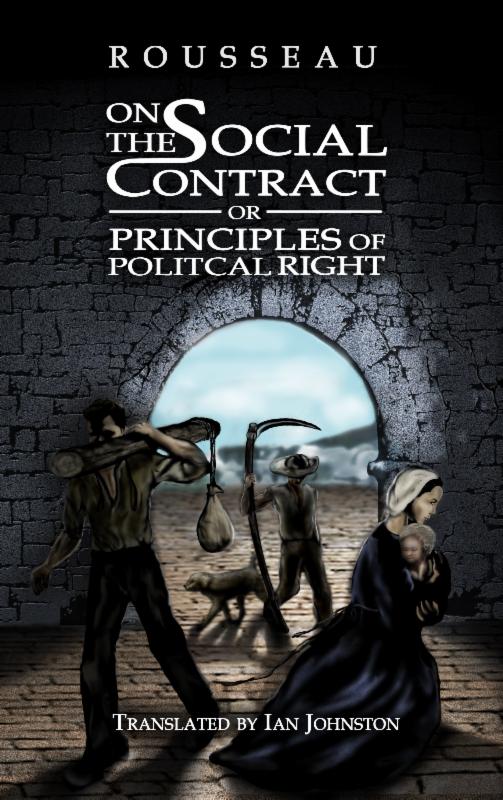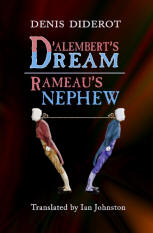 D'Alembert's Dream and Rameau's Nephew by Denis Diderot
Translated by Ian Johnston

Denis Diderot (1713-1784), one of the major writers in eighteenth-century French culture, was a leading figure among those criticizing established traditional order and promoting radical reforms in French culture. Of his numerous works in a wide variety of styles, his best known today is

Rameau's Nephew, a fictional dialogue between a mature narrator, often identified with Diderot himself, and a younger casual acquaintance, an intelligent, indigent social parasite and pimp. Their conversation ranges over a many subjects--the hypocrisy of French bourgeois society, developments in music, middle-class morality, the foolishness of those hostile to the Enlightenment, among others-and raises many provocative questions in a brilliantly ironic and amusing style.
In the other controversial work included here--D'Alembert's Dream
, a sequence of three short dialogues-Diderot sets out his uncompromisingly materialistic and, in places, startlingly modern view of human life.
_______________________________________________
How do you say that in Latin?

"Carpe Diem!" (Seize the day (Horace)
"Sine labore nihil" (Nothing without work)
Okay, those were easy.
How about this one, just to impress the neighbors:
"Corripe Cervisiam" (Seize the beer!)
from LatinSayings
________________________________________________________
The Best of Latin, daily
One of our favorite sites is
BestLatinBlog,
where you will find daily quotes, myths and mottos. Run by Classics Instructor Laura Gibbs, you will not be disappointed when her daily newsletter hits your inbox first thing in the morning. It keeps us going until we can get that first cup of coffee...
________________________________________________________
You are welcome to take 10% off of any purchase you make between now and the end of the month. Enter the code June into the voucher field at checkout to receive this discount.
________________________________________________________
With three new releases scheduled this month, we are looking forward to an exciting summer of reading.

The first to be released will be
On the Social Contract
, and
Discourse on the Sciences and the Arts
both by Jean Jacques Rousseau. We will also have available
D'Alembert's Dream and Rameau's Nephew
by Denis Diderot in the style of translation by Ian Johnston to which we have become so accustomed: clear, concise and eminently readable. You can preview them on our website and and order now at a pre-release price 20% less than the regular price. Enter

Philosophy

into the voucher field at checkout to receive your discount. We should have all three of these titles in stock before the end of the month and they will be shipped out as soon as we receive them.
________________________________________________________
Complete Your Classics Library
Our new releases have been added to our packages of books. Bolster your institutional or personal collection with Richer Resources' popular package specials: