Richer Resources Publications
Questions? Call us toll free:
1-800-856-3060
Hop on a Hot dot
Book Six, Set Two
Click on the front cover of this book to pre-view it in full.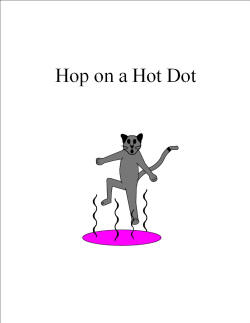 Children's/Phonics ISBN: 978-0-9797571-8-1 USD $5.95/book - Set Two-Book One
To purchase all books in Set Two, go here.
Hop on a Hot Dot
Book Six, Set Two
In Book Six we move onto the short "o" sound and have a fun time with this book. The illustrations are well loved by students reading this book and picking up the "o" sound is generally not very taxing for most students.
Now, your student is moving along at a fairly rapid pace, learning new sounds and reading faster and better.